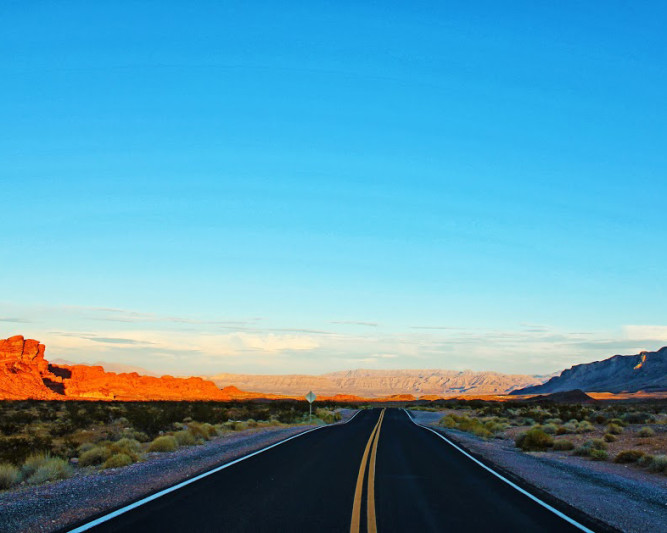 Explore these Alternatives to a Hotel For A Cheaper Night's Stay While Traveling
Housing is any traveler's biggest expense. When you're a slow traveler on a budget, a three-month stay in a downtown hotel room probably isn't an option. But there are plenty of possibilities on the road to accommodate any price range. With the cost of hotel rooms averaging $80/night, long-term travelers can do better. Below are five housing options cheaper than a night in a hotel.


Go Camping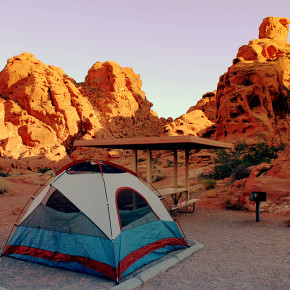 Average Cost: $10 per night
Pros: Close to nature, promotes health & wellness
Cons: Requires gear and pre-planning
It may be a less conventional form of accommodation,  but camping for several weeks or more can be a beautiful experience. In 2011, I spent a month camping in Zion National Park in Southern Utah. For less than $10 per night, I had my own secluded tent site with access to hot private showers, laundry facilities, and an endless swimming pool. I spent my days hiking throughout the park, and escaped the desert heat by swimming in the Virgin River under the bright sun. Back at the campgrounds I was hardly "roughing it" by spending my evenings soaking in an outdoor hot tub high in the mountains under a million stars.
Choose a campground with facilities that will keep you comfortable—hot showers are a big must-have for me. Camping should help you feel closer to nature, not annoyed by it. Browse USA campsites at Recreation.gov.
Stay in a Hostel
Average Cost: $12 per night
Pros: Highly social, youthful, community environment
Cons: Lack of privacy and personal space, excessive noise, shared bathrooms
Hostels typically rent single beds in shared rooms to keep costs down, so you can expect to bunk with a few other travelers. If you like meeting new people, living simply, and packing light, a hostel is for you. If you prefer privacy and personal space, you're better off skipping them or inquiring about private rooms.
In Cape Town, South Africa I lived for a month in a popular hostel in the center of Long Street, the epicenter of Cape Town's nightlife. Not only were the neighboring clubs booming all night on the weekends, but the hostel itself was immediately above a dance club. The room I shared with five others was thumping til 4AM. There was no air conditioning in the sweltering January heat, but it didn't matter. The many people I met and befriended were incredible. In the end, that is most important.
Do your research and find a hostel with features and amenities that appeal to you. You can review and book hostels over at HostelBookers.com or HostelWorld.com.
Rent a Private Room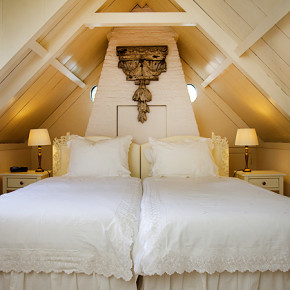 Average Cost: $35 per night
Pros: Local immersion, furnished home environment with amenities
Cons: Limited privacy, Longer committment
Renting a room from a resident can be a great way to comfortably immerse yourself in the local scene while keeping costs down. Many people who rent rooms offer them on a weekly or month basis. It's a great way to feel at home for cheap. Check your local Craigslist or Gumtree sites to find rooms and sublets for rent. Look for a roommate with a compatible schedule and similar values.
For a more formal experience, try searching for a room on AirBNB or Wimdu. These popular sites help travelers find local hotel-style rooms for rent from private homeowners. Ratings help you screen the people you'll be dealing with and many of the properties have been personally verified by staff.
Crash On a Couch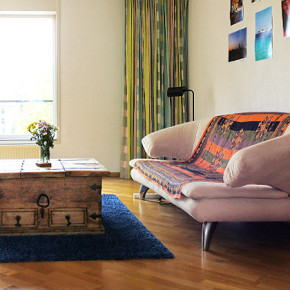 Average Cost: FREE
Pros: Local immersion, furnished home environment with amenities
Cons: Varying living conditions, limited privacy, requires pre-planning
Thanks to CouchSurfers.com, you have an entire community of travel enthusiasts eager to connect and open their homes to you. When you couch-surf, you get to meet and stay with hospitable locals, often for free. Living arrangements vary, but the community is well-established and reputable. The website uses a rating system to keep interactions safe. Plan in advance to communicate with potential hosts to negotiate your stay. The community is very social, so it helps if you build a complete profile on the site and interact with other users.
Trade Work for Room & Board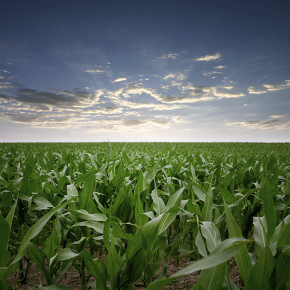 Average Cost: FREE
Pros: Low or no-cost living, community environment, learning opportunities
Cons: Requires pre-planning, working environment may be uncomfortable
In rural regions throughout the world, trading work for room and board is quite common. Organic farming is a popular trade where farms will provide room and board in exchange for help from volunteers on the farm. It's a great opportunity to learn and experience a different lifestyle without spending a dime. You can find work for trade opportunities like this through WWOOF International.
Photo credits
© Hillary Fox